Fidelity Services Group is Southern Africa's largest integrated security solutions provider and the industry leader in protection innovation. Excellence in service delivery and implementation are fundamental to our impressive record of accomplishments.

By keeping abreast of the latest trends and technological developments globally, and continuously evolving and innovating, the Group remains a front-runner in the security solutions market. Through a bouquet of services and related products, the Group can tailor make a solution for any requirement.

With over 60 years of experience, the company's strength lies in exceptional leadership, an unwavering commitment to excellent corporate governance, a comprehensive infrastructure and an aggressively proactive approach to staying at the forefront of the continually evolving security environment.

The Group offers unmatched coverage, with a staff complement of over 58000 in over 160 points of contact and depots across South Africa.

The Group's strategic and highly successful transformation and BEE initiatives have made it South Africa's largest Black Economic Owned Integrated Security Solution Provider, with a 51% BEE shareholding and being 100% South African.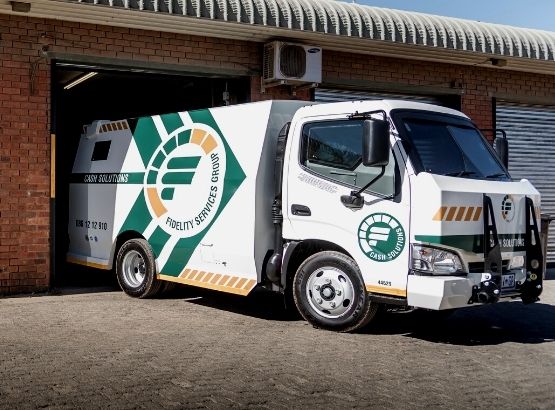 To be the pre-eminent provider of integrated services protecting the assets of our clients in Southern Africa and targeted international markets, through the consistent achievement of excellence in every sphere of security provision and client service
To ensure that the client remains the focus and centre of our activities
To differentiate through superior service which adds value but remains affordable
To provide operational excellence
To stay innovative in the application of technologies and solutions
To continually invest in employing and developing quality personnel
To remain the market leaders who lead by example
From humble beginnings in 1957 when Fidelity started the first Cash Solutions services, it is now Southern Africa's largest integrated security solutions provider.

The Group has continued to evolve but throughout its history, there has always been one constant – a disciplined and uncompromising ethos of service excellence to the customer.

Exceptional leadership and an unwavering commitment to service excellence from both management and staff have contributed to its exceptional growth and positioned it as a front-runner in the security solutions market.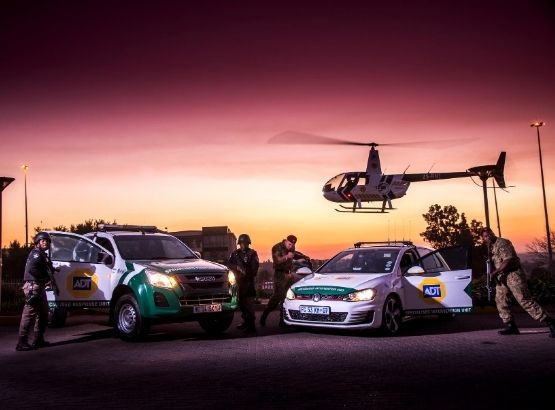 Fidelity Services Group prides itself on the custom-designed National Command Centre which is a first of its kind in South Africa. The state-of-the-art facility specialises in remote risk management and acts as a National Hub for the company's intelligence gathering. Fidelity Services Group has one of the largest fleet and systems infrastructure in South Africa that allows for the monitoring of alarms, CCTV and other camera solutions; as well as track assets and vehicles across the country. Our state-of-the-art technology and industry experts allow Fidelity Services Group to keep track of our specialist unites, vehicles and assets in transit

The National Command Centre has been fully equipped with a Disaster Recovery Site and a comprehensive Business Continuity Plan to ensure that should a crisis hit, the company can continue to operate and manage our customers, our fleet and the assets under our protection. We are proud that our National Command Centre infrastructure exceeds the minimum standard requirements set out by SAIDSA. To further ensure quality service all our telephone calls are recorded and all actions on our monitoring software is auditable so that we can keep track of and trace all activity in the Command Centre

The entire floor space is covered by additional security cameras and access to the facility is strictly controlled and restricted
Additional Services & Features Include:
A comprehensive staff integrity policy
Alarm events sequenced by priority
Ability to customise operating procedures
SMS notification of alarm activations to employees and customers
Web-based Occurrence Book for licensed users
Remote "Opening" and "Closing" of vaults and high-risk areas
Covert surveillance
Logging and tracking of service calls on all security equipment
Only handpicked and stringently vetted agents are employed in the National Command Centre
Ongoing internal processes are in place to ensure the integrity of our employees and are aimed at detecting any undue activity, corruption and manipulation of employees